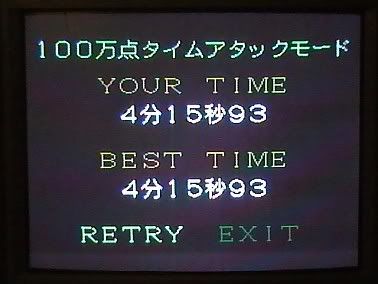 Knocked a little off my time, finding some new bonus enemies for a good amount of points. Trying for a sub-4 minute score, but it will be very hard, and I'm not totally sure its possible.
There are a few groups of enemies early n that I can get through to trigger the dark triangles, which are worth 3000 if you take out the entire set. Later in the game, I can't seem to trigger more than a set or two (one around the mid-boss) so I have some work to do to find more.
Super fun game. I dig the caravan titles!