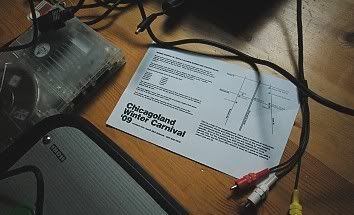 Awesome amounts of fun.
Friday night was set up, with gunbird18 and szycag in the house early to help out. We ended up having six TV's and two Astro City cabs set up with one horizontal and one vertical. We ended up playing till 2 a.m. and crashed.
Andi was the first to arrive from the area and we played Batsugun and talked until the Michigan crew arrived. Ayanami was came with mrtie with Sonic R, Davey and the rest of the Michiganers in tow. It didn't take long for everyone to settle in and start playing and there were frequent cues for Deathsmiles and Ketsui with a lot of DOJ BL EX plays and many disparaging comments. There werer a lot of pcb's brought and some of the best titles from Cave, Raizing, Toaplan and Psyiko were represented, with Dogyuun and Strikers II getting some extended playthroughs.
On the contest front, Dave ended up taking top honors, with Andi comming second and szycag third. I don't think they left the front room with Recca and Alzadick playing for four+ hours. Top prize for Dave was a Hundson Shooting Watch and an XBLA code for Omega Five, courtesy of Hudson Soft. It was super cool of them to sponsor the contest and send out special download code sheets with a personalized greeting and contest name. The Shooting Watch got a workout the rest of the night in the kitchen, where I ended up playing it everytime I went into the kitchen for a beverage. Davey's 120 shot took the top score in the informal contest of Shooting Watch twitch skills by a good margin.
Ibara got a lot of play throughs - which kind of surprised me, but as I am slowly becoming a Raizing fan, I am more and more impressed with it and it seems that the general response to it was very positive. I heard more than once that it was pretty underrated and I'd agree.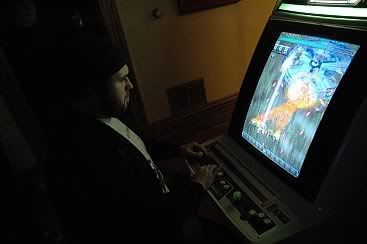 Ketsui got much love and the cue continued pretty much all night once it was in the cab. I gave it a play and got spanked pretty bad, but my playing might have been hampered by the excellent beer, which I was drinking on a nearly empty stomach.
The NEC XM29 go a lot of love as well, with mrtie looking at me in disbelief when I told him the Saturn hooked up to it was using just plain jane composite cables.
Most of the Michigan folk left late for the long drive home and after they split, the remaining crew all ended up watching Ayanami own Armed Police Batrider with a ~7,900,000 run, which szycag has some impressive footage of here. Totally impressive.
http://www.youtube.com/watch?v=nO0idekLHgk
Here's some standout pics from the meet: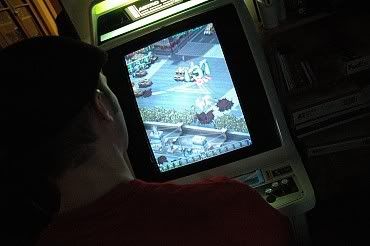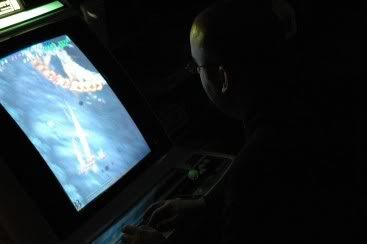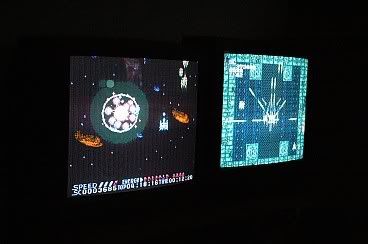 It goes without saying, but thanks to everyone for comming out. Going to have to do this again next year for sure. Many thanks to Sonic R for bringing out his JP 360 and BLEX for all to try out. Thanks to Davey and mrtie for bringing the beer - stunningly good Bell's and Great Lakes fare. Big thanks to Dave for bringing his cab and thanks to gunbird18 and szycag who helped with the set up. Much love for all