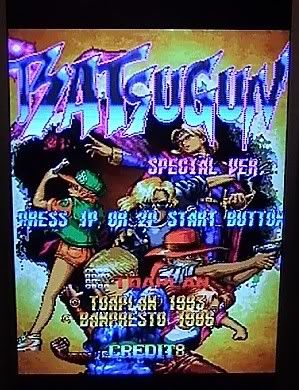 I played for about an hour this morning and decided to post my first Batsugun Special Version high score of 1,306,100. I got through most of stage 4, but ate it right before the four planes that fly up from behind you because I was waiting for those planes and neglected to worry about what was actually firing on me at that moment.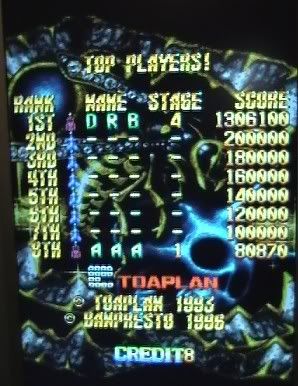 Not a bad first score, though I know about the stage 5 trick of bombing all of the little gunner pods on the rails towards the end, which net some crazy amout of points each, so if I can 1CC it, the score wil be a lot higher.
Played a bunch of credits all afternoon and got a new high of 1,742,900, dying on the stage 4 boss. I'll be pushing for the 1CC this week and hopefully get there. I've credit fed to the second loop and its a helluva lot of fun.